1987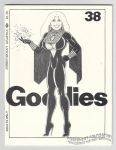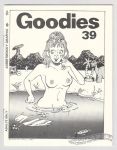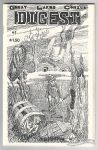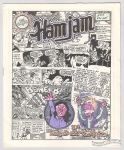 Some copies have hectograph-colored covers.
7 × 8½"
8 pages
Numbered edition of 500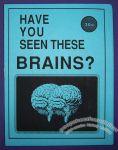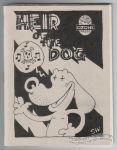 In 1987 Steve Willis announced that he was killing his Morty the Dog character for good this time (or so he said). So the team of Hal Hargit and David Tosh got a bunch of cartoonists together to produce this thick  "affectionate tribute/roast/eulogy" for the character (and his creator, of course).

Highlights include:
* Morty meets Fritz the Cat (courtesy of D. Tosh)
* a gorgeous Morty centerspread by Jeff Gaither
* Steve Willis as a Matt Feazell stick character
* Wayno's story in which Morty meets Howie the Hat (sort of) and speaks only in lines from classic R&B songs
* Ted Bolman's "The Mortys Steve Didn't Draw"
* an 8½ × 11" fold-out jam by Willis and most of the contributors

Cardstock covers
Includes fold-out centerspread.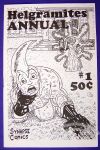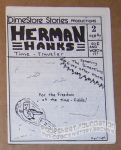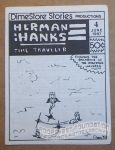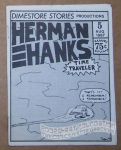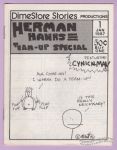 1st printing: January 1987
2nd printing: September 1987 (numbered edition of 100)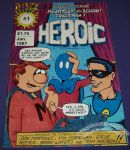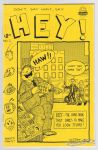 At least three printings exist. The 3rd has an Ozone Press logo in place of SoL (see images).
5½ × 8½"
16 pages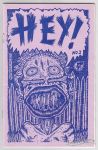 1st (October 6, 1986): cover stock in lavender, yellow, green
2nd (June 5, 1987): cover stock in lavender w/ some (all?) interiors printed in blue ink
5½ × 8½"
32 pages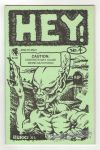 Some of this issue's contents:

* the "Edgeorama" jam page by D. Tosh, Steve Willis, Michael Roden, Wayno, Jeff Gaither, Brad W. Foster and Lee Burks
* a four-page (including centerspread) pirate-themed collaboration between Michael Roden and Jeff Gaither
* Jeff Gaither's interpretation of Tosh's Scratchface Doodlehead character

Four printings, all identical externally except the 1st has a hand-drawn SoL logo (I think).

1st (February 22, 1987): green cover stock
2nd (April 6, 1987): green cover stock (with modified SOL logo)
3rd: ??
4th (March 30, 1994): green cover stock (with modified SOL logo)

Cardstock covers.