George Metzger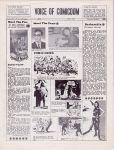 Interview with Al Williamson.  "Meet the Pro" feature about John Romita, Sr.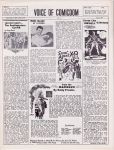 Report about Southwestern Con 1968, article about Mell Graff.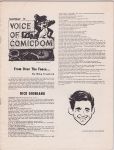 Major format change from unstapled newsletter to saddle-stitched zine with more pages and heavier paper.  Interview with Dick Giordano by Mike Friedrich, article about King Features Syndicate by Rudi Franke, Parts 6, 7 and 8 of Richard Corben's first published strip, "Monsters Rule," graphic critique of Will Eisner, and another strip by Corben called "The Lure of the Tower."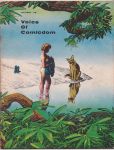 Wrap-around cover by Richard Corben, first printing of first half of "Rowlf," Corben profile by Rudi Franke, and a heavily illustrated Graphic Critique of Frank Frazetta.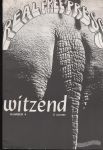 Interview with Will Eisner. Cover photo by Henry Roth.