Bruce Dey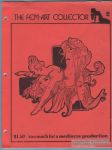 Pin-up zine featuring female genre characters.
Characters appearing include: Red Sonja, Princess Leia (Star Wars), Lt. Uhura (Star Trek), Batgirl, Phantom Lady, Vampirella, Anita Ekberg/Sheena, Marilyn Monroe
Published in 1978?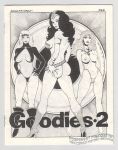 Contents include a "Girls of Comicopia" article by R.C. Harvey.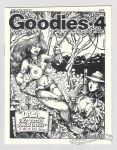 "The Little Book of Naughty Bits"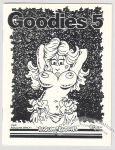 "The Little Book of Naughty Bits"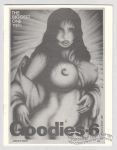 Contains an installment of R.C. Harvey's "Girls of Comicopia" (focusing on the gals of Al Capp's "Li'l Abner").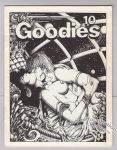 Special features in this one include a two-page feature on Playboy cartoonist Jack Cole and a Brad Foster centerspread that unfolds to a cool, horizontal 17 × 5½" mini-poster. There are also appearances by Wonder Woman and Suzanne Somers (in parody form).
4¼ × 5½"
12 pages plus fold-out centerspread