Charles Smith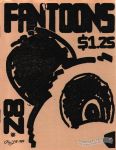 Edd Vick's long-running anthology that was often a mix of comics, prose, sf, anthropomorphics and fantasy.
Letters from Mark Hulstrunk, Noel John Tominack, Sheryl Birkhead, Teddy Harvia, Charles Smith and Jim Ryan.
Characters appearing include Ziggy, Bambi and Godzilla.
Steve Willis appears as "R. Griswold".
MUPubs #087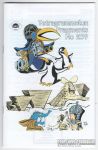 Newsletter of the United Fanzine Organization (UFO).
Saddle-stitched, b&w interiors.