Chris Bors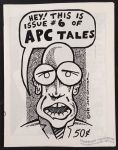 There may be more contributors than listed above.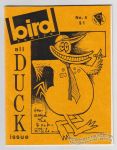 All-duck issue of this bird-themed comics anthology. Edited by David Tosh.
Appearances by Donald Duck, Huey, Louie & Dewey, Daffy Duck, Doodles Duck, Super Duck and Rubber Duck.
1st printing: Slice o' Life, 1986, 150 copies
2nd printing: Ozone Press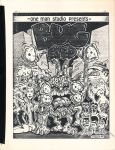 Great jam comix where each artist does a full page that continues from where the preceding artist left off.
Back cover appearance by Rat Fink and Junk Yard Kid.
Some copies had hand-colored covers (probably by Bors).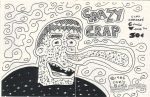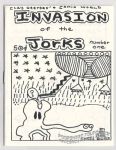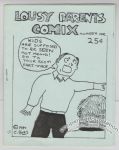 Copies I've seen appear to be numbered in the bottom left corner of the front cover.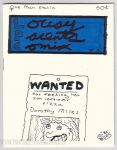 Some (if not all) copies had hand-colored logos on the covers.
Published in 1985?

Outside In was a long-running series that collected artist self-portraits. Originally begun by Steve Willis, this issue is from the Edd Vick / Hal Hargit run.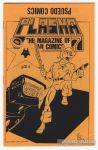 United Fanzine Organization memberzine.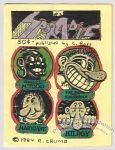 Some, if not all, covers were hand-colored. It's probably a safe bet that the R. Crumb cover wasn't authorized.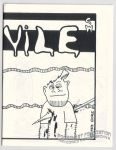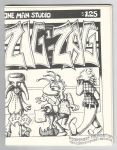 Printed on cardstock througout.