JR Williams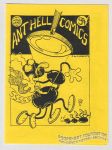 Ant-themed gags and illustrations.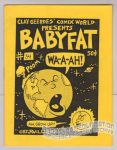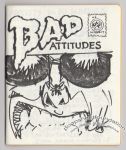 One of Roger May's souvenir minis from the San Diego Con.
3½ × 4¼"
Interiors on white and goldenrod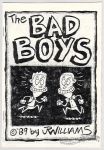 I believe this may have been published for the 1989 San Diego Comic-Con.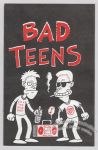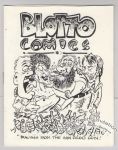 Collection of drawings made at the 1985 San Diego Comic-Con.
16 pages?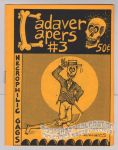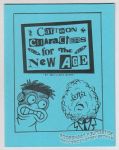 Twists on superheroes, Fred Flintstone, Archie, Pluto and more.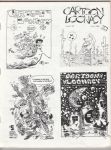 Contents include a cover by Steve Lafler and a page of San Diego Con '83 jam art by Leslie Sternbergh, Dan O'Neill, Larry Rippee, R.L. Crabb, Par Holman, J.R. Williams, Brad Foster, Jim Valentino, David Miller, Dave Patterson, Steve Lafler, Carl Kirkendall, Jane J. Oliver, Cabby, Sheridan Williams, Lynn Hansen and Theresa Thurmond.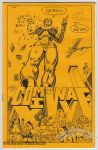 The Joe Zabel cover features characters originally drawn by other newave cartoonists elsewhere (such as Clay Geerdes, George Kochell, Par Holman, Clark A. Dissmeyer, Parsonavich, David Miller, John Howard, etc.) in distressing commentary about the place of minicomix.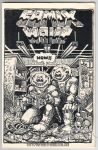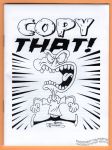 Interview with J.R. Williams plus mini-comics news.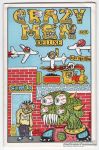 Full-color covers on glossy stock, b&w interiors.
The back cover was stamped and adorned by hand for each copy.