Kim Deitch
[Note: At least one image in this entry was found online (probably at an auction site) and saved for personal use. And then the Database project came along! If you recognize your image we'd like to have your permission and would love to give you credit for your work. Please contact us through Site Info > About in the main menu up top.]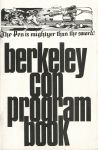 Convention organized by Nick Marcus, Mike Manyak, Jon Campbell, Clay Geerdes, John Barrett, Bud Plant, and Robert Beerbohm.   Program printed by Rip Off Press.   Comix World article by Clay Geerdes, front cover by Rick Griffin, back cover by Larry Todd.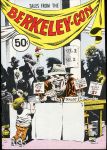 "Tales from the Berkeley-Con," underground comic format program book published by Last Gasp/Rip Off Press.  Wrap-around cover by Rand Holmes.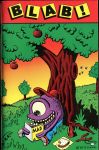 EC article illustrated with art by Wally Wood, Johnny Craig, Jack Davis, Graham Ingels, Al Feldstein, Harvey Kurtzman, Joe Orlando, and Will Elder.    Notes from the Underground: remembrances of EC from numerous underground artists.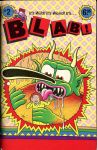 Mars Attacks interview with Len Brown, illustrated with art by Norman Saunders and Wally Wood.  Interview with Gary Arlington.  Notes from the Underground Part 2:  more remembrances of EC from numerous underground artists.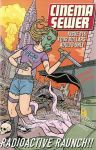 Actually a film zine but loaded with comics and art. Very underground-y in nature.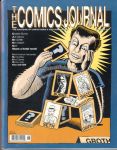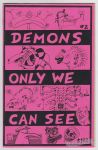 Second collection of "exquisite corpse" jam drawings. The inside back cover contains self-portraits and short bios for each contributor.
Printed on various colors of paper stock.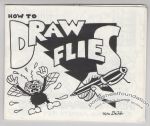 One of Roger May's many souvenir mini-comics produced at and distributed during the San Diego Comic-Con, this one being from the 1984 show.
4¼ × 3¼"
There may be more contributors than listed above.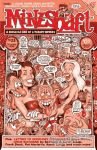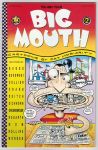 In this series Pat Moriarity illustrated the stories of others, many autobiographical.
6½ × 10¼"
32 pages plus covers