Shawn McManus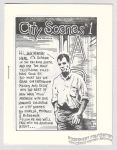 Under a cover depicting Jack Kerouac is a collection of one-page illustrations with the seamy side of the city as their backdrop.

Also credited is a "McDermott" which may or may not be Jim McDermott.

#461 in Jay Kennedy's Official Underground and Newave Comix Price Guide.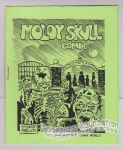 "McDermott" = Jim McDermott?