Catalogs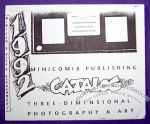 A listing (with lots of cover scans) of everything Roger May had available in 1992: minicomix, Tijuana Bible reprints, 3-D comics, etc.
4¼ × 3½"
16 pages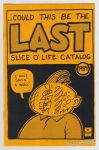 The cover features a great Scratchface Doodlehead drawing and inside are listings for nearly 40 publications available at the time (including lots of covers and art samples).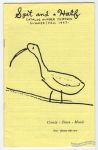 Lists John Porcellino's then-current publications plus the many comics and zines he was distributing for others.
Saddle-stitched.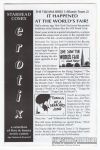 It's possible the "page" count could vary as what I've seen is unbound and more like a collection of flyers.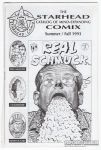 Great comics catalog with books by Dennis Eichhorn, Pat Moriarity, J.R. Williams, Art Penn, Dennis Worden and others.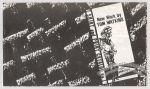 Catalog of prints and shirts by minicomics artist Tom Watkins (All Dressed Up, Ghetto Guffaws, Suicide Notes). On the back it notes, "All the work in this catalog was produced with crayon as partial or exclusive medium."