Related Items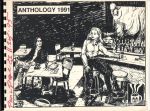 Came with the Paul Pope mini-comic, Ballad, in an illustrated envelope.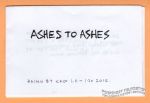 Small collection of David Bowie-themed haiku.
4¼ x 2¾"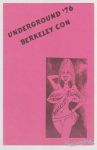 Double-sided, folded flyer for the '76 underground comix con put together by Clay Geerdes.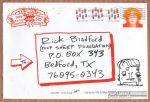 Full-color, printed mailing envelope illustrated by Billy McKay.
Received at the Poopsheet Foundation in 2018.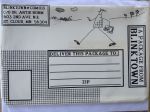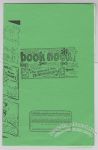 Collection of comix ads drawn by Roger May for a Bay Area comic book store in 1975.
Published in 1975?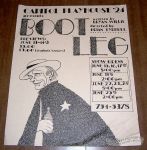 Steve Willis-illustrated poster for a stage production written by Bryan Willis and appearing at the Capitol Playhouse '24.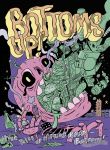 From the Birdcage Bottom Books site: "Bottoms Up! True Tales of Hitting Rock-Bottom is an anthology collecting real stories of bottoming out from alcoholism, drug dependency, sex addiction, body dysmorphia, pornography addiction and more. These stories have been adapted into comics by a team of incredibly talented and diverse cartoonists."
Full-color covers with b&w interior. Perfect-bound.

Edited by J.T. Yost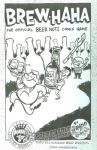 "The Official Beer Nutz Comix Game" illustrated by Wayno.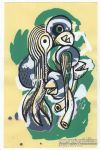 5-color, hand-pulled silkscreen print by Chris Cilla (undated). Printed in a run of various color combinations.