Related Items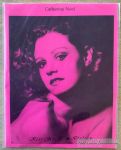 published with pink and blue cover variants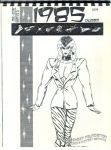 AKA Leonine Press 1985 Calender.

Published in 1984 or '85.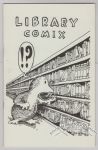 Steve Willis, while working as a cataloger for Evergreen State College (a school with a fairly rich comix history), designed and illustrated this guide to the Evergreen library. About half of this guide is comics by Willis (pretty much every other page). Photos of the staff (Willis included) are even worked into the storyline involving the critter on the cover.
Cardstock covers.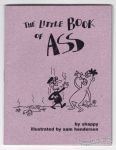 Poems by Shappy, illustrations by Sam Henderson.

Nice paper stock and vellum endpapers.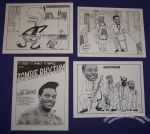 Set of postcards featuring musician/bandleader Louis Jordan.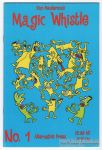 Letters from Alex Robinson, Christine Shields, Michael Dougan, S.A. King, Pete Sickman-Garner, Dan Clowes and others.
Saddle-stitched, some added color inside.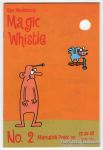 Letters from Kaz, Ariel Bordeaux, Dave Nuss, Rick Altergott, Ted May and others.
Saddle-stitched, b&w interiors.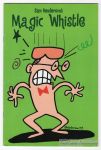 Letters from Tom Spurgeon, Rick Altergott, Ariel Bordeaux, Steve Weissman, Irwin Chusid and others.
Saddle-stitched, b&w interiors.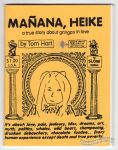 Diary-style perzine by Tom Hart. Came with a "genuine piece of belly button lint" taped to the cover of every copy.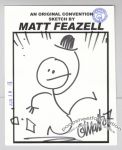 Mini-sized sheet made up for sketches handed out at comic shows.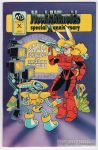 The title page refers to it as MechANImoids Special X Retrospective.