1987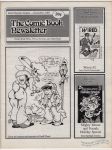 Small press comics news and reviews.
Contains an article about female small pressers ("Small Press with the Feminine Touch").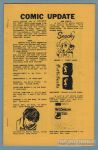 Mini-comic reviews and news.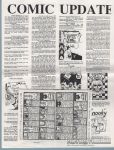 Mini-comic listings and pot-stirring.
Two one-sided sheets.
It appears that copies of this issue also came with William Dockery's Demon House Theatre #1 mini.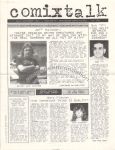 Interview with Jeff Gaither.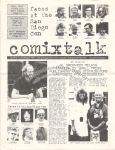 It's possible this may actually issue #3 despite the cover numbering. Need verification on this.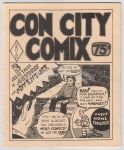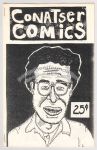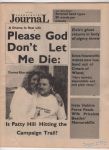 Full-page "Escape from the Planet of the Bobs!" comic on the back cover.

Newspaper of Evergreen State College.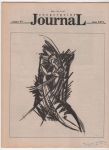 Full-page "The Ballad of the Planet of the Bobs!" comic on the back cover.

Newspaper of Evergreen State College.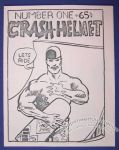 Generally speaking, Not Available printings beyond the 1st have a datestamp on the front or back cover which is the printing date of the batch that copy was from. Matt Feazell says those post-1st printings were usually 60 copies or fewer.
1st printing: July 1987
Other known printings: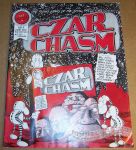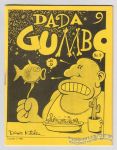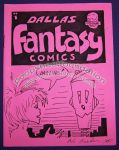 Souvenir comic of the Dallas Fantasy Fair, produced and publishing during the show.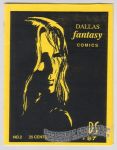 Dallas Fantasy Comics was a souvenir mini-comic David Tosh (Hey!, Scratchface Doodlehead) used to produce at the Dallas Fantasy Fair comic book conventions. The contents were solicited, produced and turned in during the show and the mini-comix would be available for sale by the final day of the show.
This one is from the November 1987 Fantasy Fair.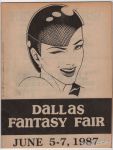 Scheduled guests included Gilbert Hernandez, Jaime Hernandez, Gary Groth, Burne Hogarth, Gil Kane, Denis Kitchen, Harvey Kurtzman, Kerry Gammill, Bob Burden, Harvey Pekar, Joyce Brabner, Jaxon, Brad W. Foster, Richard Pini, Dave Stevens, Gene Colan, J.M. DeMatteis, Robert Asprin, Ben Dunn, Philip Jose Farmer, Stefano Gaudiano, Lea Hernandez, Doug Wildey, Mike Zeck, Steve Jackson, Frederik Pohl, Michael H. Price, Doug Potter, Don Ivan Punchatz, Kenneth Smith, Don Thompson and others.
Roughly 8¼ x 11".