1968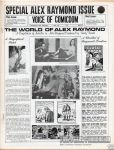 "Special Alex Raymond Issue"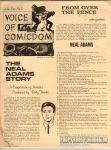 Feature on Neal Adams and interview by Mike Friedrich.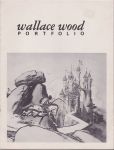 From The Wallace Wood Checklist:  "A self-promotional book, created for distribution to art directors, displaying 23 Wally Wood illustrations, including comics (Pipsqueak Papers, Battle of Britain!), book illustration (Bobbs-Merrill) advertising art (Scandinavian Airlines, Chemstrand, American Airlines, Alka-Seltzer), toys and games (Red Riding Hood, Sea Hunt), comic strips (Bucky's Christmas Caper), and magazine illustrations (MAD, Galaxy, witzend)."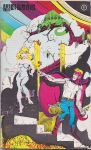 Issue includes a 2-page feature titled "Accent on EC."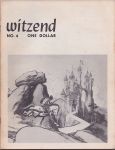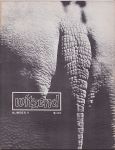 Per Wikipedia:  "After the fourth issue, Wood sold witzend to Bill Pearson's Wonderful Publishing Company 'for the sum of $1.00.' Wood remained listed as founder and Editor Emeritus. After editing and publishing #5 (1968) by himself, Pearson co-published #6 with Ed Glasser, and #7 with Phil Seuling (founder of the NY Comic Art Convention in 1968)."