1998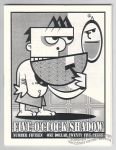 There may be more contributors than listed above.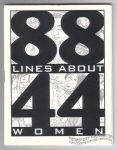 Comics adaptation of the Nails song with each woman illustrated by a different artist.
There may be more contributors than listed above.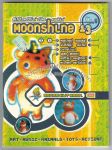 Contents include APE '98 photos, Q&A with Jim Woodring, Micronauts talk (and art), Booska, Tokyo trip, Mazinga, Gatchaman, Michael Bartalos, Portland Soapbox Derby and more, including lots of comics and art.
6¾ × 9"
Full-color covers
Martin Ontiveros may be a contributor?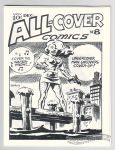 Hilary Barta's occasionally-published collection of faux comic book covers. Each issue is numbered but I'm not sure that any of them are consecutive.
Some (not all) copies are unstapled.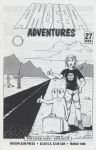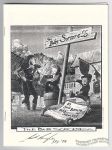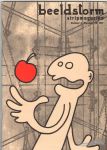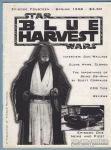 Long-running fanzine focused on Star Wars and related things. Contains artwork by W.C. Pope.
Characters appearing in fan art: Agent Scully (X-Files)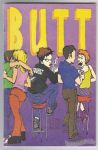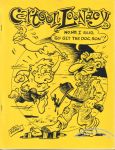 Some of this issue's contents: 17 pages of b-movie reviews by Mike Bannon and Pete Fitzgerald (lots of poster/ad repros too); Bruce Chrislip discusses the number of times he's been drawn as a comic book character (with relevant panels reproduced by Steve Willis, George Metzger, Peter Bagge); "Seventeen Minute Pit-Bull Funnies" by Jim Ryan; a one-page jam comic by Darryl Cunningham, Caspar Williams, Steve Willis, Bruce Chrislip & others; a "Peanuts" parody of sorts by Mike Kazaleh.

Characters appearing in art and comics include: Fred MacMurray, Richard Deacon, Little Lulu, Lucy Van Pelt, Gumby, Zorak, Bob's Big Boy, Skidoo (from Felix the Cat).
Central Mailer for this issue: Bruce Chrislip