2004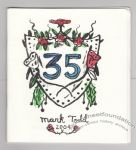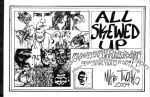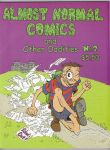 Lots of comics plus an interview with Troma actor/writer Trent Haaga and a few other text pieces.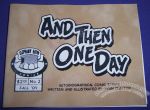 Velvety sort of cover stock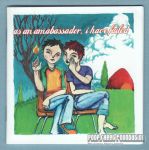 Color covers, b&w interiors.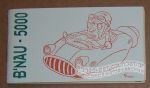 Wordless comic about futuristic racers.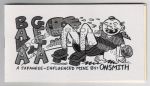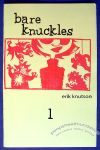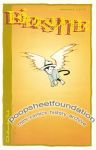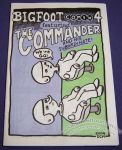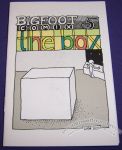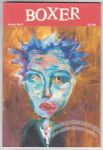 A collection of short comics.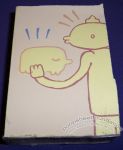 Numbered edition of 100.
2½ × 3¾ × 1"
Hand-bound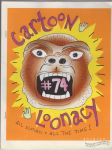 Special "All Simian" issue that came with a Barrel of Monkeys monkey piece taped to the inside front cover.
Characters appearing in art and comics include: Curious George, Dr. Zaius, King Kong, Mighty Joe Young, Grape Ape, Frida Kahlo, George Washington, J. Edgar Hoover, Richard Nixon, Bill Clinton, George W. Bush, William Frawley/Fred Mertz, Felix the Cat, Spider-Man, Prince Randian

Insert included with this issue: Not Elvis #2 mini-comic

Central Mailer for this issue: Brian Buniak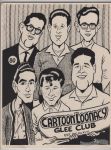 Characters appearing in art and comics include: Fred Gwynne/Herman Munster, Conan the Barbarian, Futurama cast as Star Wars stand-ins, Mr. Monster, SpongeBob SquarePants (spoof)
This issue included a Psychotrono trading card drawn by Darren Auck affixed to one of his pages.

Central Mailer for this issue: Brian Buniak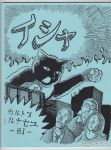 Contents include George Erling's illustrating of several entries from Ambrose Bierce's The Devil's Dictionary.

Characters appearing in art and comics include: Clint Eastwood, Gene Siskel, Roger Ebert, Splash Brannigan
Fewer than 50 copies usually printed (probably more like 25).

Centrail Mailer for this issue: Brian Buniak