Robert Pasternak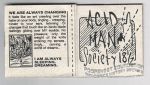 Oddly formatted mini comix featuring psychedelic artwork by Canadian artist Robert Pasternak (aka NAK).
4 x 2¼"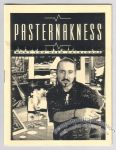 This is a catalog of work by artist Robert Pasternak which includes lots of prints, publications and more, most of which is non-Comix World stuff (who published his Acid Man series).
Published in the late '80s or early '90s?