Derek McCulloch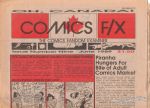 There's a focus on Canadian comics and cartoonists in this issue. Contents include interviews with Colin Upton and Chester Brown; Q&As with John MacLeod, Julie Doucet, Jacques Boivin, Sylvie Rancourt, others; the regular comic strips but with different artists (Rooum draws Siergey's "Waldo & Emerson", for example); more.
Roughly 11½ x 16½"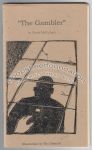 Roughly 4¼ × 7"
36 pages
Cardstock cover
1st printing: ?
2nd printing: 2002
Published by Derek McCulloch?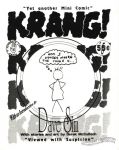 Introduction by Dave Sim.