Graham Ingels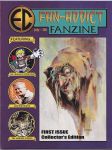 Features an interview with Ron Parker (editor/publisher of classic EC fanzine, Hoohah!), articles about the final years of Graham Ingels, the first EC convention, and more.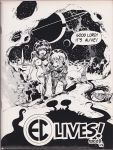 Edited by Ron Barlow.  Design and layout by Barlow, and Leslie Cabarga.  Features profiles of EC staff, article titled "EC on Film" by Bhob Stewart, and black-&-white reprints of classic EC stories by Joe Orlando, Graham Ingels, Al Williamson, Wally Wood, Reed Crandall, Frank Frazetta, and George Evans.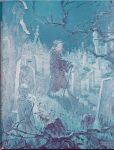 EC fanzine.  Two printings exist of this issue.  The first printing has matte cover stock, and the second printing has glossy cover stock.  
1st printing: 2500 copies
2nd printing: 2000 copies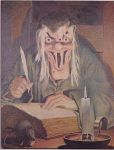 EC fanzine.  Jerry Weist remained as publisher, but with this issue, John Benson assumed editorship.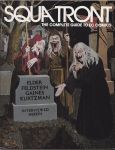 EC fanzine.  Edited and published by John Benson.