Mike Kelly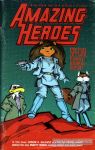 Edd Vick interviews Steve Gallacci, "Why a Duck?" (36 cartoonists on why they deal in funny animals), Rowrbrazzle portfolio section, letter from James Pugh looking for fan artists.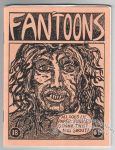 One of the highlights of this issue is a centerspread jam comic by Mike Hill, Bruce Chrislip, Michael Dowers, Hal Hargit and Edd Vick, which unfolds out to an 8½ × 11" jam by Vick and Steve Willis.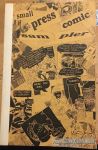 A black and white collection of various small press artists from the early 90s. This was a one off with no numbering.
Tape bound.