Mike Royer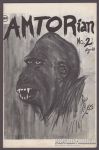 Contents include "The Founding of the House of Info" by John McGeehan and artwork by Mike Royer.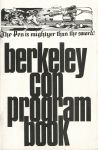 Convention organized by Nick Marcus, Mike Manyak, Jon Campbell, Clay Geerdes, John Barrett, Bud Plant, and Robert Beerbohm.   Program printed by Rip Off Press.   Comix World article by Clay Geerdes, front cover by Rick Griffin, back cover by Larry Todd.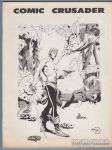 This issue is all Flash Gordon. Contents include: indepth "Flash Gordon Films" article by Royer; articles on serials "Trip to Mars" and "Flash Gordon Conquers the Universe"; roundtable discussion between Royer, Sinnott, Greim and Tony Isabella; a four-page Flash Gordon comic by Greim and Black.
Characters in fan art include: Flash Gordon, Ming the Merciless, Azura
Offset, saddle-stitched.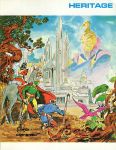 Doug Murray and Richard Garrison edited volumes #1a and #1b, and published volume #1a.  Bruce Hershenson, however, published volume #1b.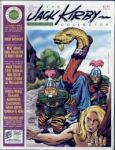 [Note: At least one image in this entry was found online (probably at an auction site) and saved for personal use. And then the Database project came along! If you recognize your image we'd like to have your permission and would love to give you credit for your work. Please contact us through Site Info > About in the main menu up top.]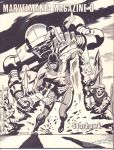 Fanzine from the Marvel Comics fan club.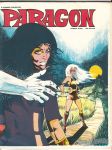 Was: Paragon Illustrated.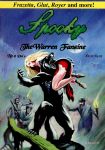 Contents:
Frank Frazetta/Trina Robbins Say ...
Mike Royer Interview
Don Glut Interview
Nicola Cuti Interview
Harry Roland Cover
The Mummy UnWrapped
Cuti's Corner