Scott Cupp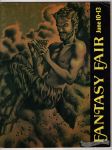 Contains photos (by Joe Bob Williams) from early '70s Dallas cons featuring Harlan Ellison, Larry Herndon, Neal Barrett Jr., Paul McSpadden, Joe Bob Williams, Howard Waldrop, Burne Hogarth, Forrest J. Ackerman, Buddy Saunders, Don Punchatz and others.
Roughly 8¼ x 11" (8½ x 11" trimmed).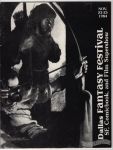 Scheduled guests included Robert Crumb, Gary Groth, Jaime Hernandez, Gilbert Hernandez, Jack Jackson, Denis Kitchen, Harvey Kurtzman, Spain, Gilbert Shelton, Don Ivan Punchatz, Dave Sim, Pat Broderick, Bob Burden, Brad W. Foster, Dick Giordiano, Jan Strnad, Doug Moench, Real Musgrave, Jim Shooter, Kevin Nowlan, Doug Potter, Jerry Ordway, Doug Smith, Kenneth Smith, Eric Vincent, Matt Wagner, Howard Waldrop, Marv Wolfman, John Wooley, cat yronwode and others.