Mike Curtis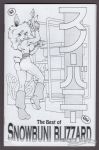 Some lettering by Susan Dorne.
Saddle-stitched, b&w interiors.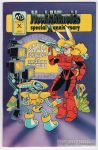 The title page refers to it as MechANImoids Special X Retrospective.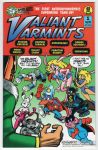 Big funny animal crossover comic starring mostly characters (and creators) who started out in mini-comics and fanzines. Stories feature Fission Chicken, Beatrix Farmer, Superswine, Savage Squirrel, Moon Mouse, Bullet Crow, Phantom Bunny and Snowbuni.