Toivo Rovainen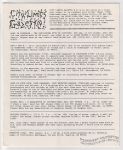 Steve Willis' biweekly newsletter full of comix news and commentary.
Also in this issue: Toivo Rovainen writes about the last days of Comics F/X, Bruce Chrislip on an underground cartoonists art exhibit in Seattle, the Bil Keane Watch, Gary Usher's index of small press comics mentions in The Comics Journal, more.
Unbound, b&w interiors.
This issue also came with Willis' State of Beings #12.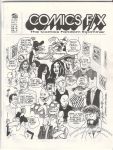 This issue's cover by Joe Meyer depicts Jim Woodring, Mickey Rat, Zippy the Pinhead, Usagi Yojimbo and many other characters. Inside: news, tons of reviews (including lots of cover scans and art samples), comic strips and more.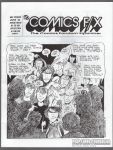 Contents include a six-page interview with Roberta Gregory, lots of reviews (including many cover scans and art samples), comic strips, letters (Randy Reynaldo and G. Raymond Eddy) and more.
Contents include: interview with Phil Foglio, a column by Marc Arsenault and lots of comics reviews.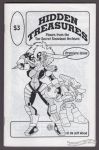 "Pinups from the Top Secret Snowbuni Archives"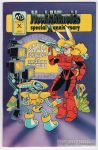 The title page refers to it as MechANImoids Special X Retrospective.